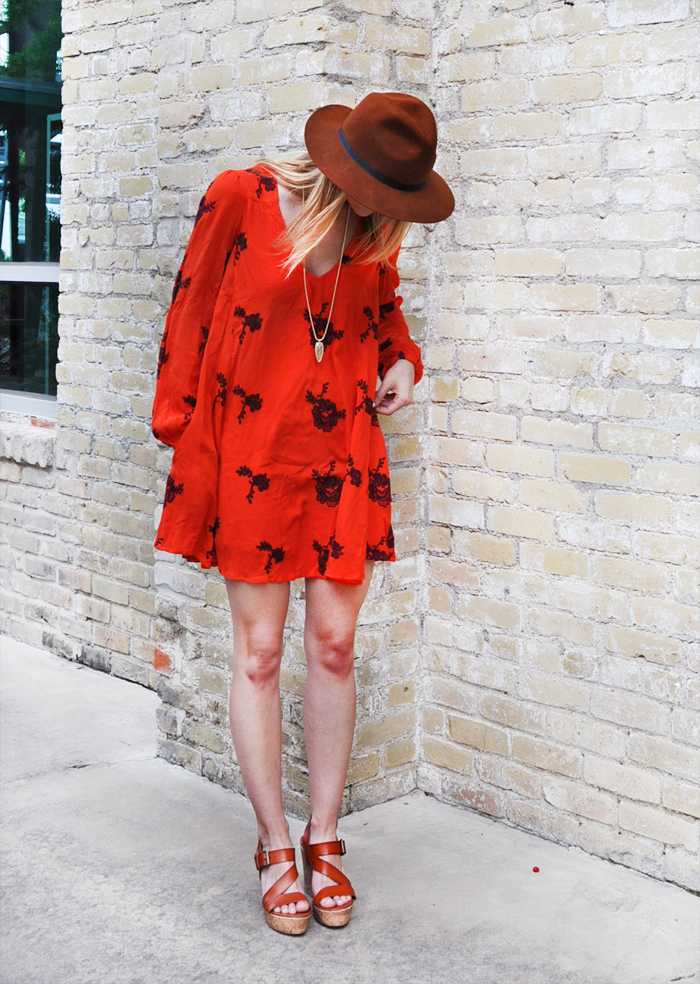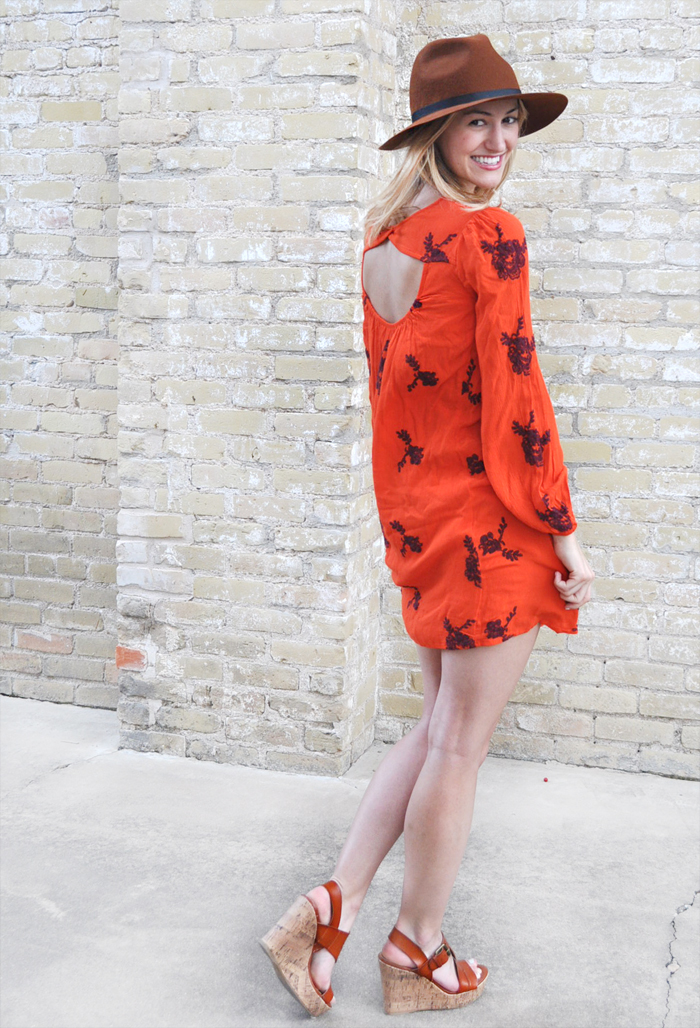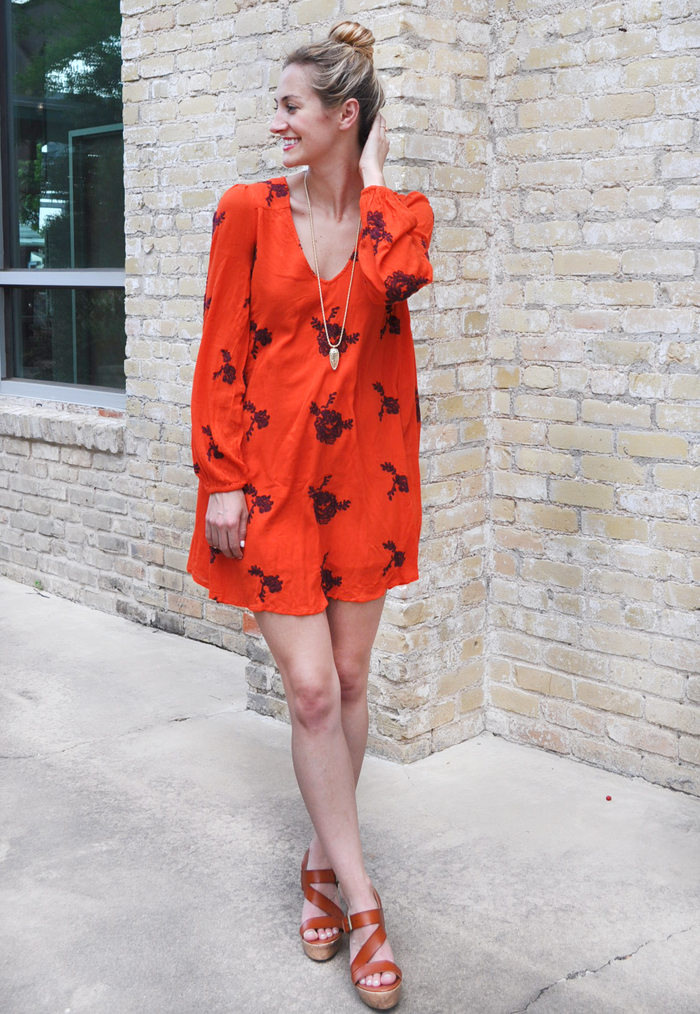 If you're on the hunt for the perfect boho dress, this one may just have your name written all over it! The very appropriately named "Austin" Free People trapeze dress comes in numerous colors, but I couldn't help but gravitate towards the incredible blood orange color of this one. Two things I must share about this dress, 1. you feel absolutely beautiful in it (it is incredibly flattering and comfortable!) and 2. it has pockets (wahooo!). Not to mention a few other tid-bits like the cute cut-out back and feminine neckline. Truth be told, I may just have to scoop up a few more colors I liked this look so much.
I paired the dress with a Kendra Scott arrowhead necklace (so versatile…if you haven't noticed I wear this thing a lot!), my rust colored fedora and brown leather wedge sandals (they're only $24!). The dress is so wonderful on its own that it doesn't take too much accessorizing to stand out, my kinda piece – simple but fabulous! 😉
For size reference, I am wearing an x-small. Love this look? Shop my picks below!
dress – nordstrom or free people / shoes – target / hat – nordstrom / necklace – kendra scott
If you're on the hunt for the perfect boho dress, this one may just have your name written all over it! The very appropriately named "Austin" Free People trapeze dress comes in numerous colors, but I couldn't help but gravitate towards the incredible blood orange color of this one. Two things I must share about this […]