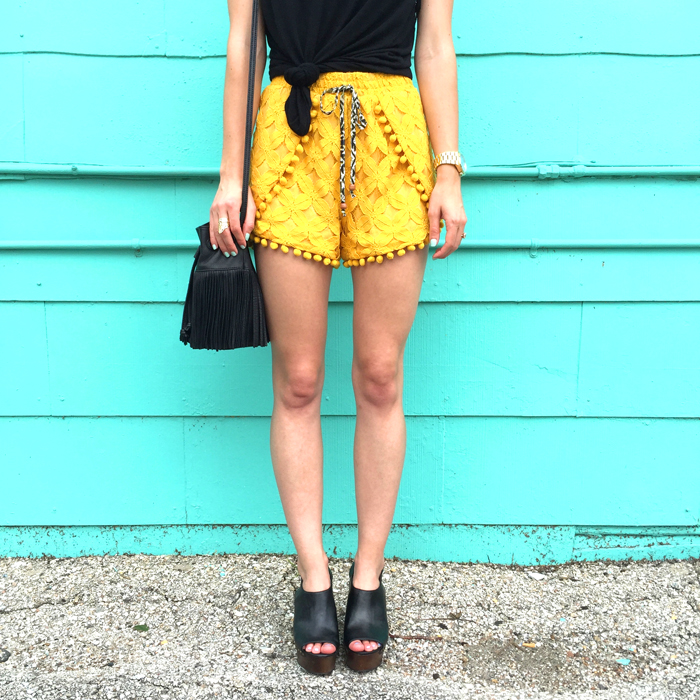 Perhaps the best news to hit your Monday is…drumroll…these adorable, lace pom pom shorts are back in stock! I saw these at Target on my lunch break a couple weeks back and couldn't resist a pair of precious yellow shorts, just in time for summer! Sadly, they sold out everywhere just days after I'd picked up a pair of my own.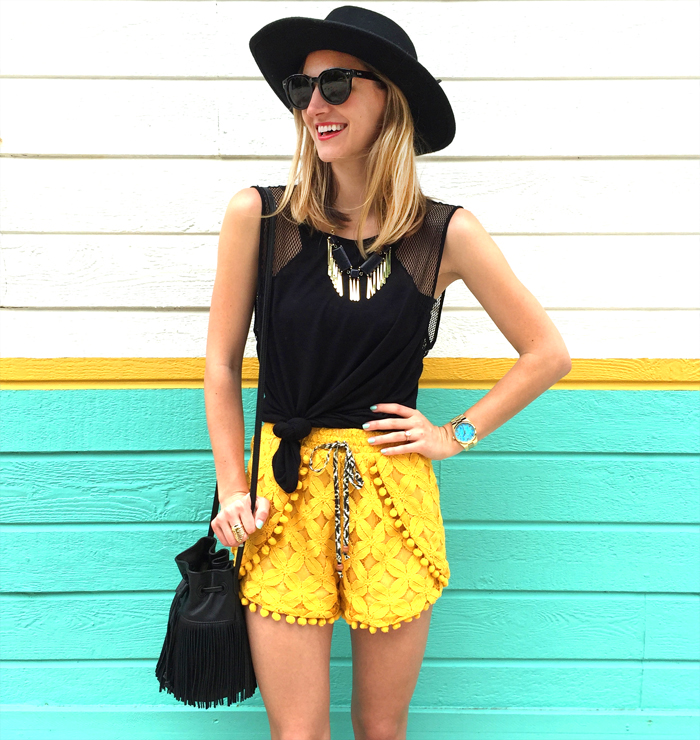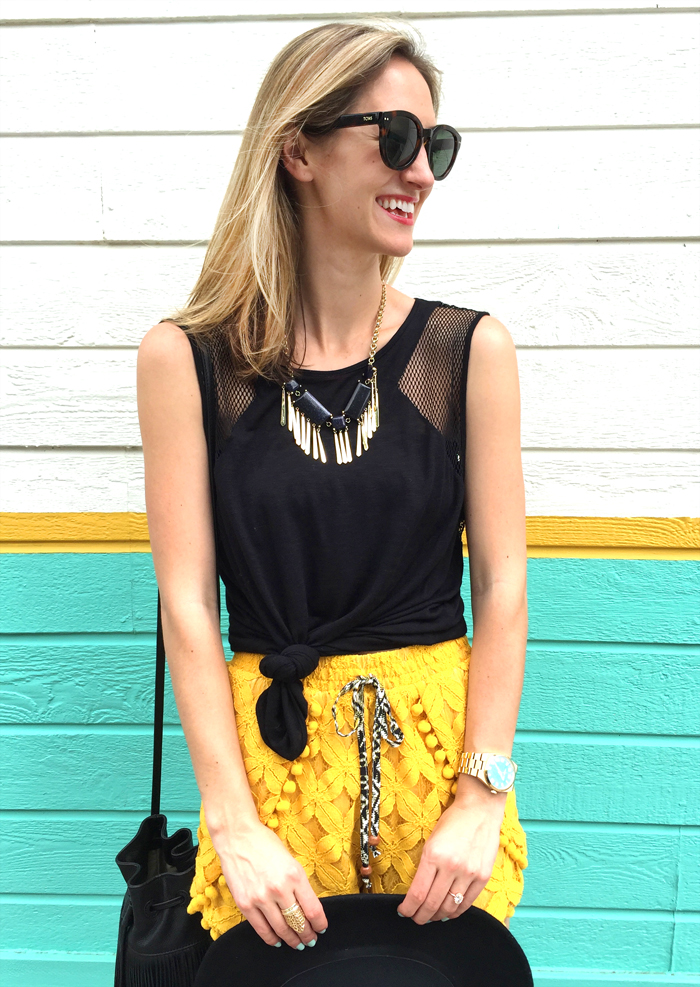 There are infinite ways to wear these shorts (add a white flow-y top, swap the shoes for some brown leather roman sandals, etc.), but I decided to get a little trendy and rock the leggy look with my fave mule wedges (mine are from last year so I've linked to a couple similar pairs below). I topped off this outfit with my  trusty fringe bucket bag, mint nail polish (can you tell I am obsessed with nail polish yet?), fab gold ring and watch and finally, an oversized fedora. Hello, Austin OOTD perfection!
My tank top is an older item hanging around my closet and I didn't have a chance to scoop up a new black crop top, so I improvised by tying a simple knot at my waist to provide the same affect. Two styles in one shirt? Yes, please – more bang for your buck that way.
I hope you all had a lovely weekend! I spent mine cleaning, drinking, eating…oh ya know, the usual weekend happenings one you hit adulthood. The X-Games music festival is headed to town this weekend and I am so excited! Let the weekend countdown begin…(hey, it's never too early for that ha!).
Happy Monday, y'all!
shorts – target / shirt (similar) – forever21 / ring – kendra scott / hat – forever21 / nail polish – essie / shoes (similar) – nordstrom / watch – michael kors / bucket bag (similar) – forever21 / necklace (similar) – baublebar
Perhaps the best news to hit your Monday is…drumroll…these adorable, lace pom pom shorts are back in stock! I saw these at Target on my lunch break a couple weeks back and couldn't resist a pair of precious yellow shorts, just in time for summer! Sadly, they sold out everywhere just days after I'd picked […]