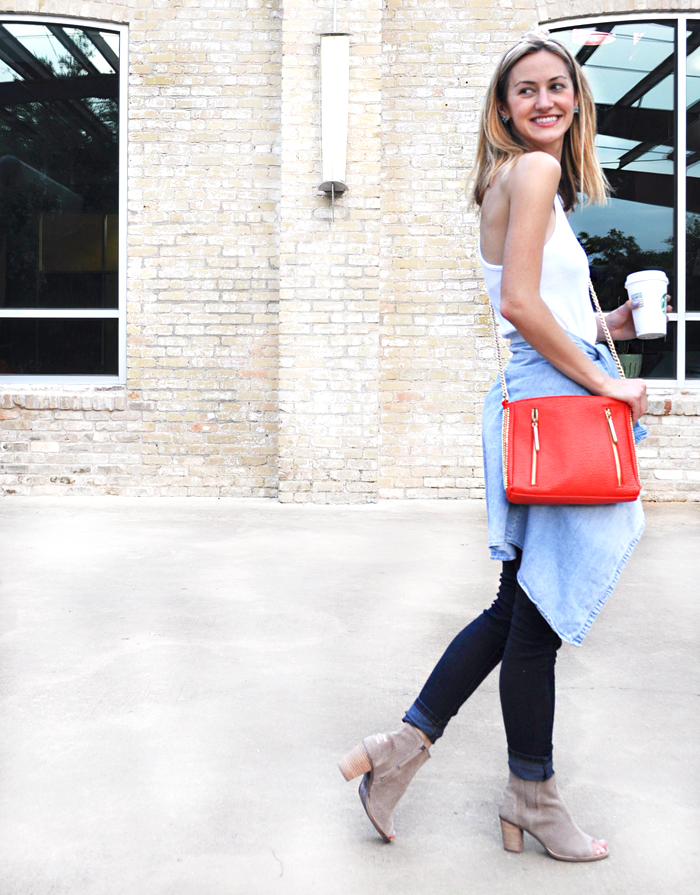 First off….these jeans are JUST $7! Trust me, they are awesome – I wear mine all the time! (No really, just ask my co-workers ha!). I went shopping for jeans a few months back and bought a pair of Lucky Brand jeans for over $100, then stopped into Forever21 to scope out their selection and I found these in all of their under-$10-glory. Bargain shopping FTW.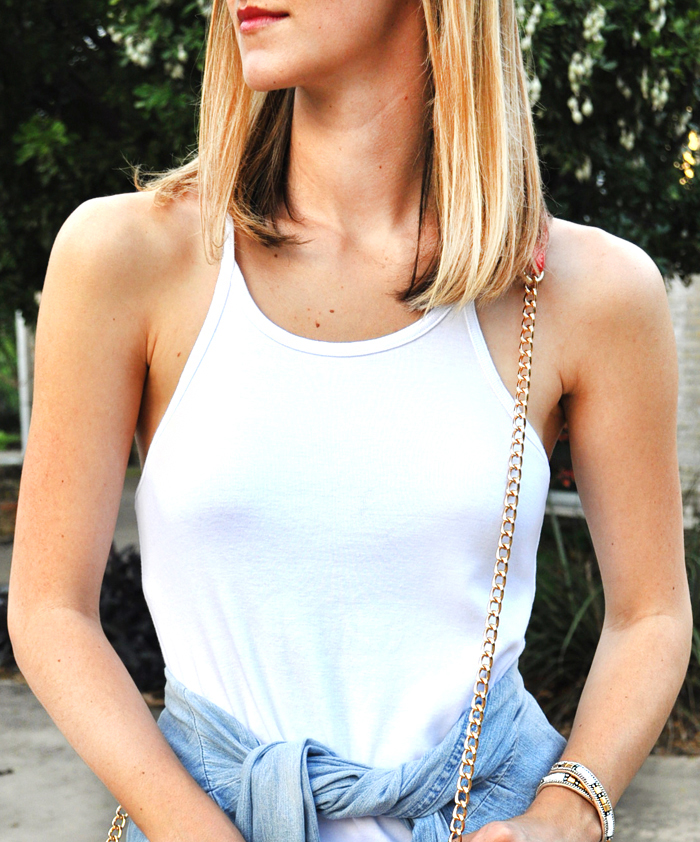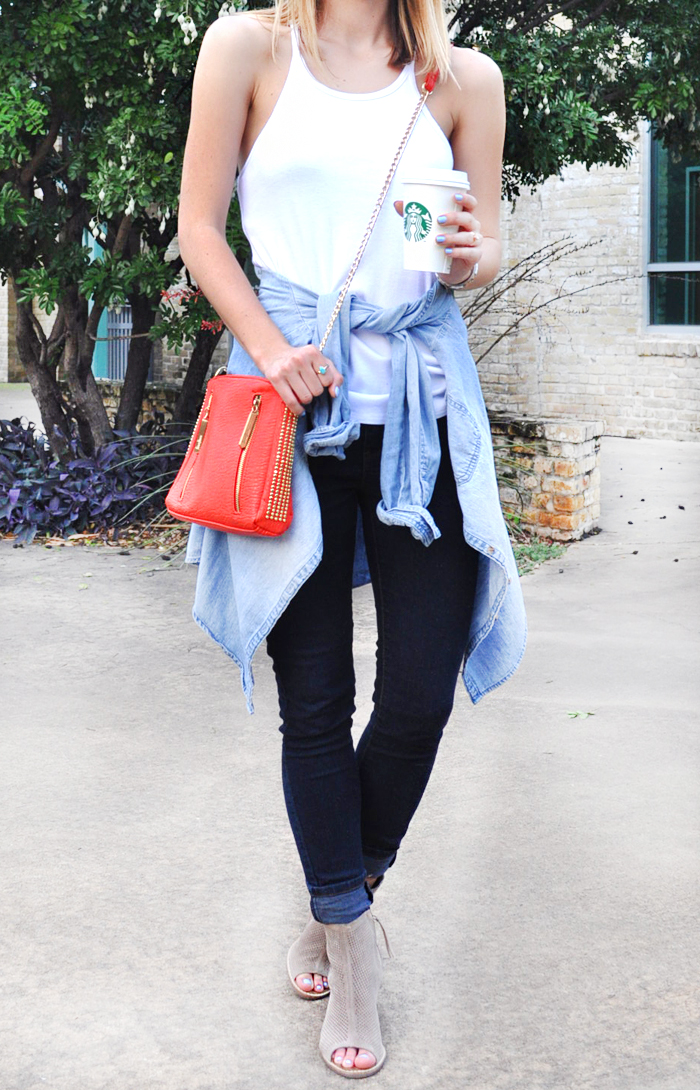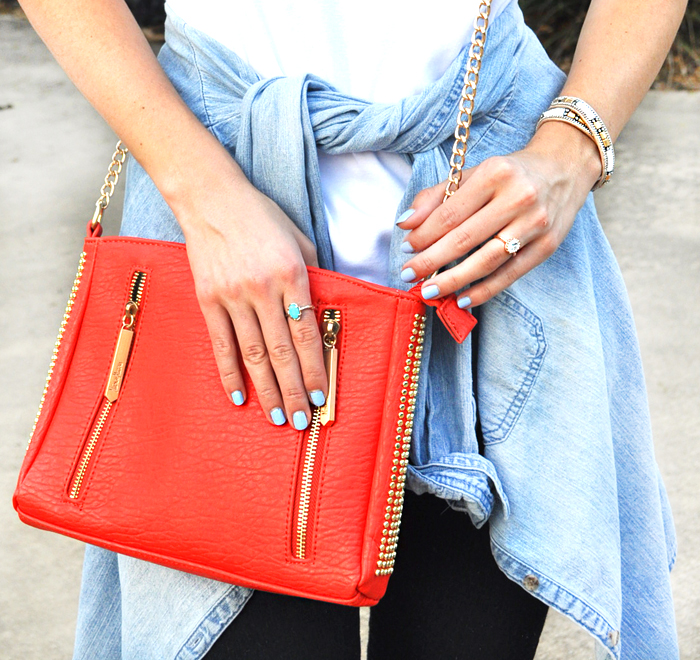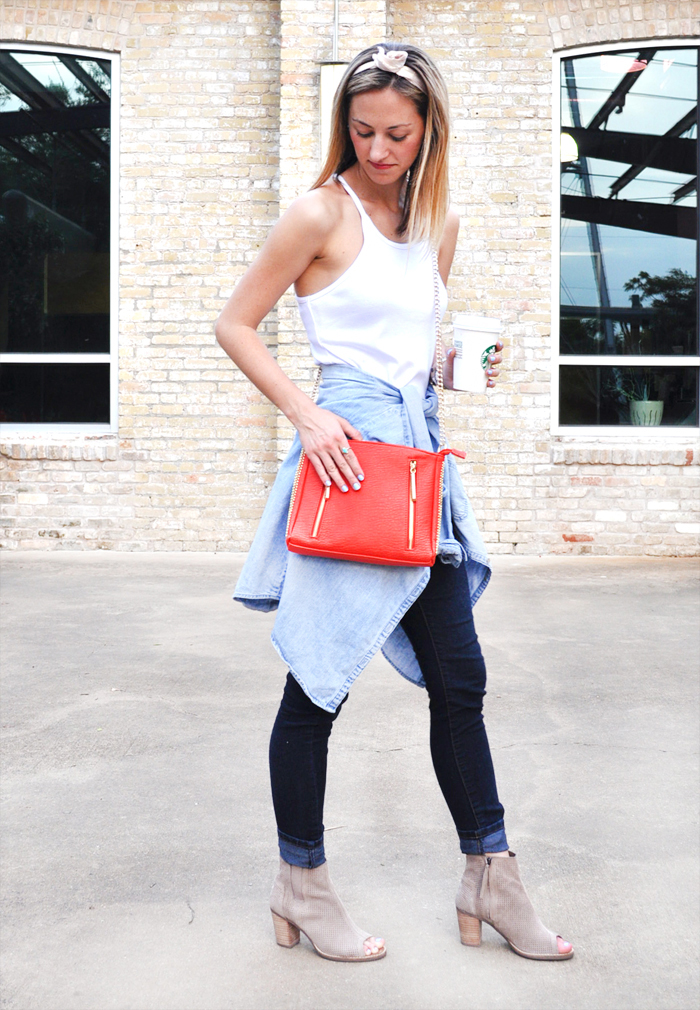 I went shopping with my Ma this weekend (we started scoping out the wedding dress boutique scene..eek!) and of course, we ended up at Last Call Nieman Marcus on the way home (classic). Seriously, this store is my weakness! They are having incredible sales right now and I scooped up this adorable coral purse for just $33! MamaWat (that's what all my friends call my mom..ha!) got the same bag in navy. Too cute for summer!
This look is a little sassy but mostly simple and comfortable. Take it from the office (wear the chambray button up) to happy hour (rock the chambray around your waist). It's versatile, easy and fun!
jeans (only $7!!!) – forever21 / chambray top – forever21 / white tank top – eileen fisher / shoes – toms / purse (smaller version) – neiman marcus last call / bracelet – stella & dot / earrings – (similar) kendra scott / ring – kendra scott / nail polish – essie
First off….these jeans are JUST $7! Trust me, they are awesome – I wear mine all the time! (No really, just ask my co-workers ha!). I went shopping for jeans a few months back and bought a pair of Lucky Brand jeans for over $100, then stopped into Forever21 to scope out their selection and […]