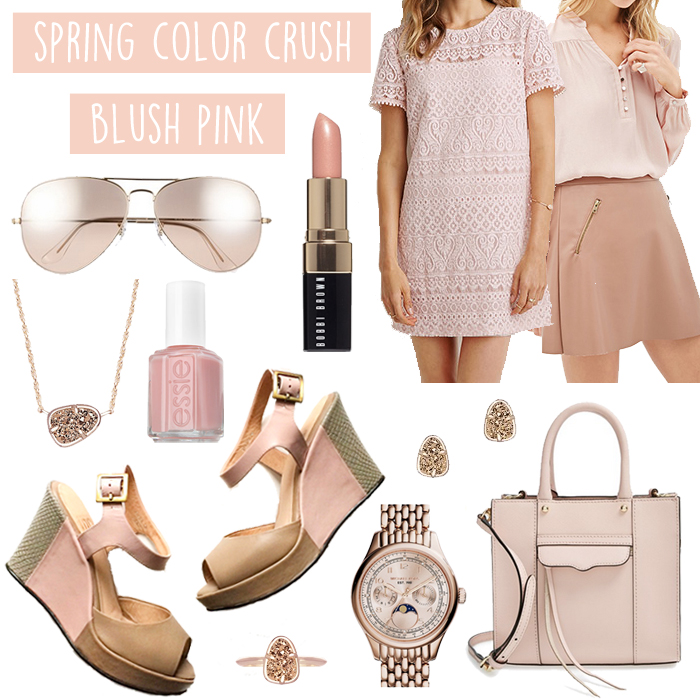 Ohh blush pink, how perfectly sweet and feminine you are! If there was ever a color that looked pretty on every skin tone, it is most definitely blush pink. Dainty, darling and just all around lovely. It's safe to say this color exudes "spring," which is why I picked out quite a few of my favorite blushing items above. From this new Michael Kors rose gold watch (I am sucker for rose gold everything!) and the pretty Kendra Scott rose-y drusy jewelry, to that beyond-adorable Rebecca Minkoff mini-bag the those fab pastel pink frocks above (both under $30!), it's safe to say this color will absolutely kick your wardrobe up a notch!
sunglasses – nordstrom / lipstick – nordstrom / dress – forever21 / blouse – forever21 / drusy necklace – kendra scott /nail polish – essie / shoes – fortress of inca / drusy stud earrings – kendra scott / drusy ring – nordstrom / watch – nordstrom / rebecca minkoff bag – nordstrom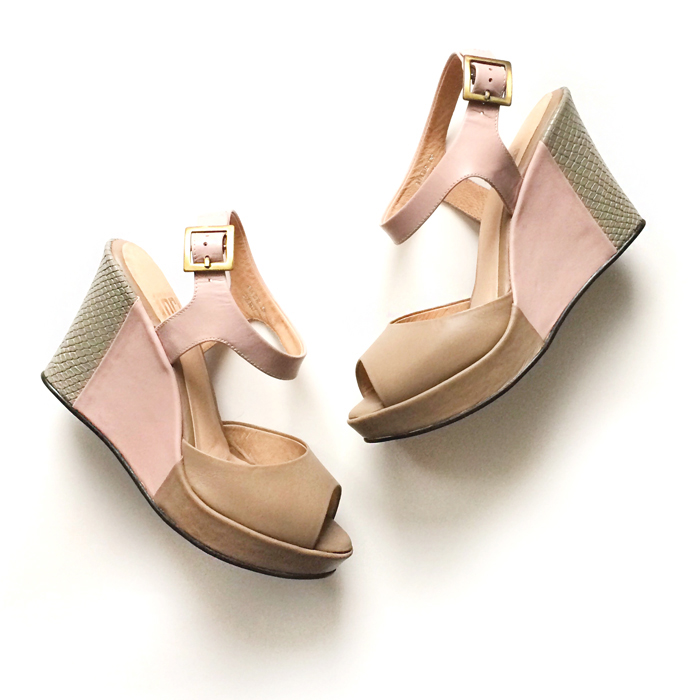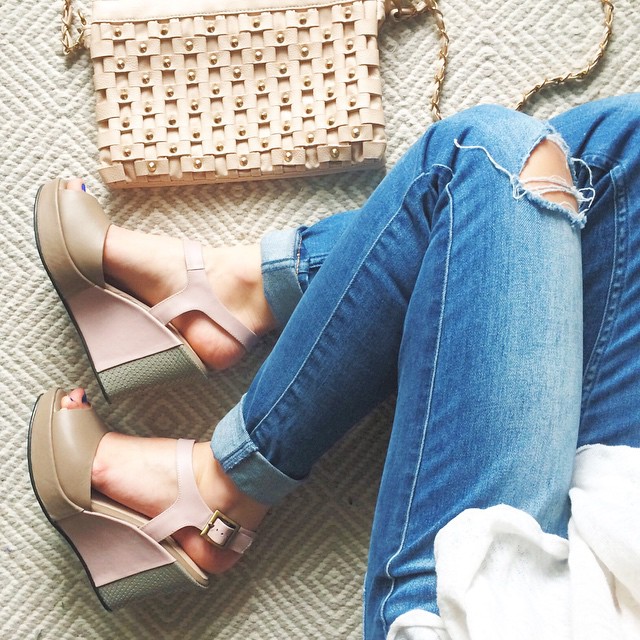 If you're loving the tri-tone, stunning wedge sandals from the image above, you're not alone! These pretties (called the "Fiorela Champagne" style) are by Fortress of Inca, an Austin-based company that sells to retailers nationwide (psst, you've likely seen their shoes at Anthropologie!). All of their shoes are handmade in Peru (aka they're the best quality and SO comfy, I was very pleasantly surprised when I slipped these wedges on!) and the story behind how the brand began is pretty fascinating, so definitely scope out their "about us" page while you shop even more of their spring styles!
If you love the shoes I picked out above, take a peek at a few more of my favorites (I've seriously got a wish list going…dangerous ha!) – the Ursula (gah, need these!), if you're into tribal print check out the Reyna, and though it was a toughie to choose just one more, these Alicia ankle booties are perfection with a dress or skinny jeans. And if you're in Austin – lucky you! – because quite a few boutiques around town sell FoI items, so you can check out the store locator tab here.
Ohh blush pink, how perfectly sweet and feminine you are! If there was ever a color that looked pretty on every skin tone, it is most definitely blush pink. Dainty, darling and just all around lovely. It's safe to say this color exudes "spring," which is why I picked out quite a few of my favorite […]