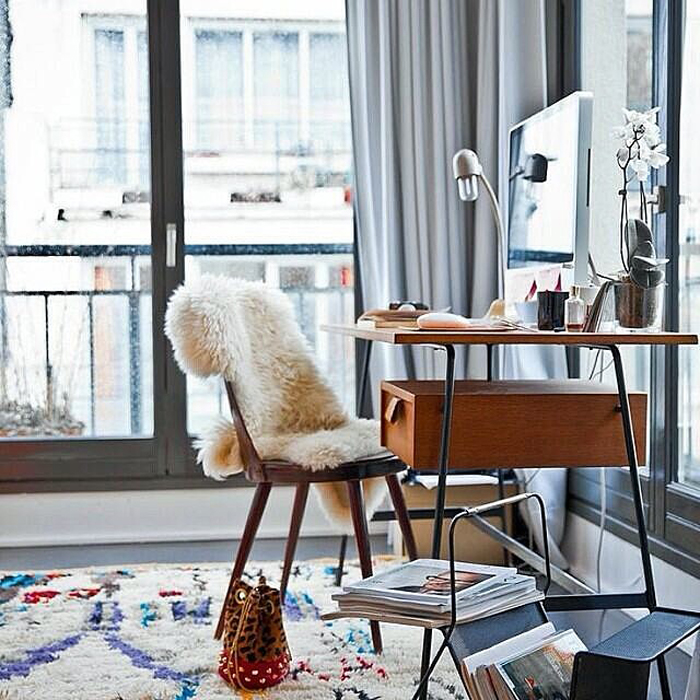 How gorgeous and unique are these pretty desk spaces? I am slowly but surely acquiring artwork and trinkets to decorate a soon-to-be desk space of my own…and I felt inspired to pull a few lovely images of office spaces I'm admiring at the moment. From the different chairs, to the color combinations and natural wood vs. white desks, each space has a different vibe and probably one that's very fitting of the person who designed it. Minimalistic, colorful, fun, high fashion? It's neat to see those characteristics come to life within their decor style.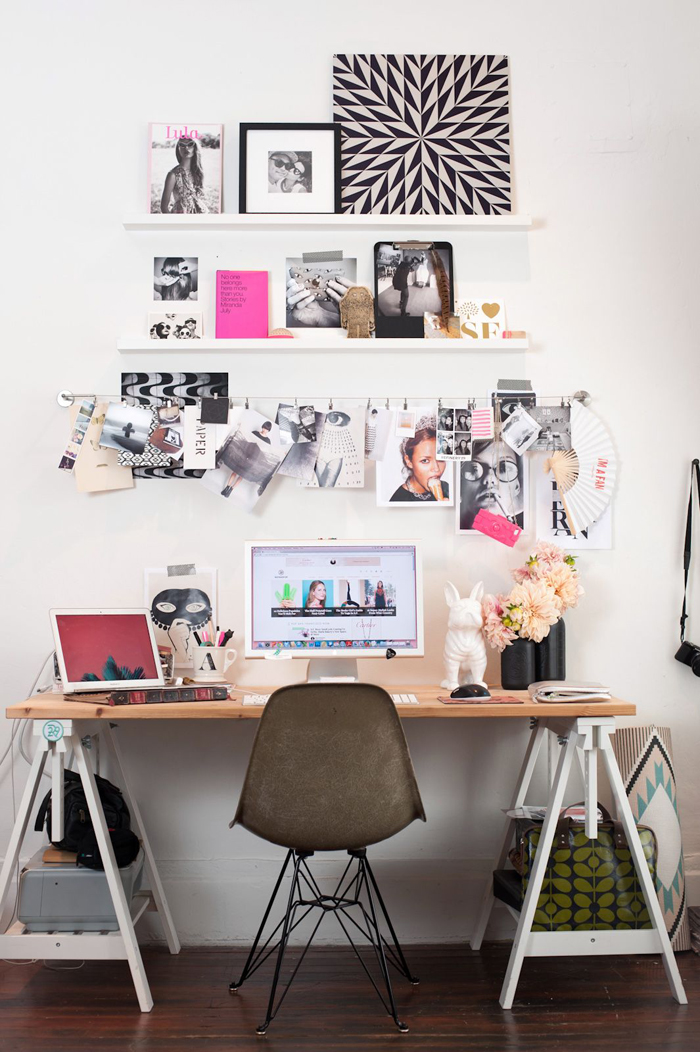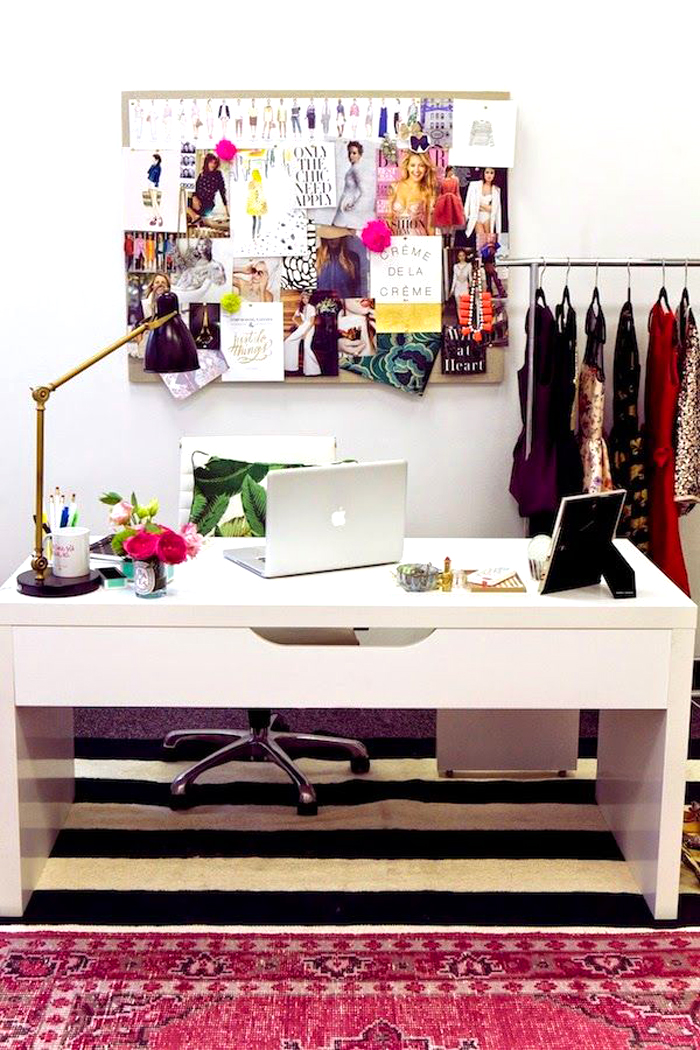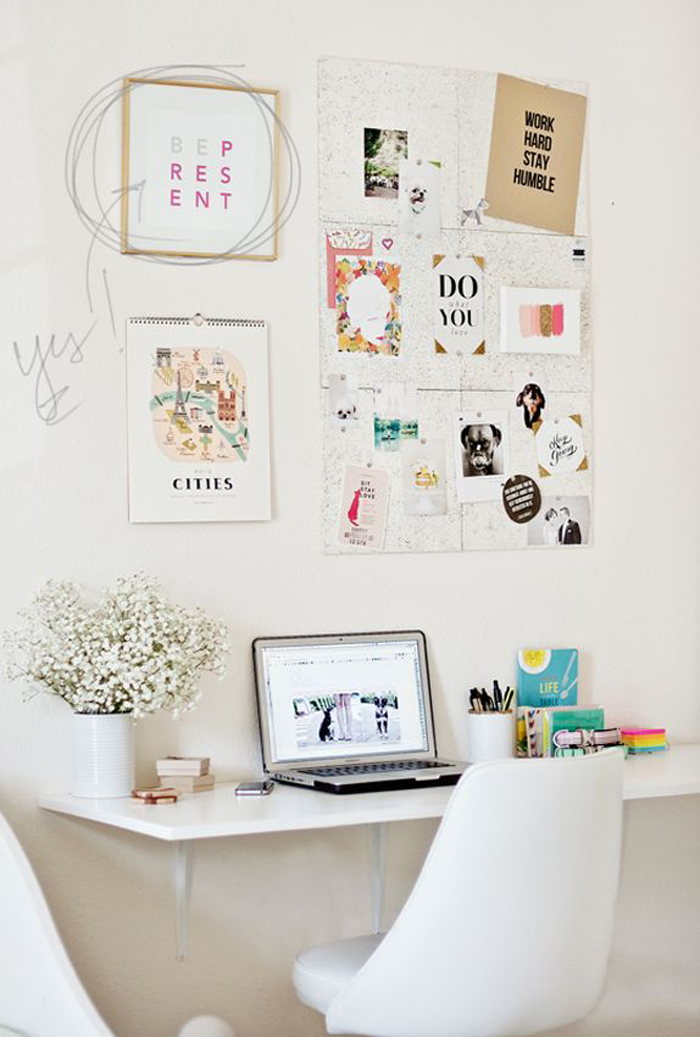 I am a fan of the colorful pink rug in the last photo, but also love the industrial feel in the second image, and would probably throw in a gallery wall of artwork + mixed with some pretty typography inspirational sayings, too. I am a big fan of motivational tidbits here and there throughout an office space…never underestimate the power of looking up and reading something that instantly inspires you!
A desk is an important space where ideas grow and your productivity increases, so why not make your creative space just as you'd like it to be and surround yourself with things that inspire you most. If you're looking for amazing desk decor at a good price, I recommend scoping out World Market. We just bought Blake an incredible wooden drafting board (so now I can finally have his white desk – yay!) that was very reasonably priced…a few hundred dollars under the West Elm prices…yes, please! World Market also has awesome online sales, so that's a major plus.
One last thing,  if you're looking to add a color burst at your feet, check out these rugs World Market and Urban Outfitters – they're my favorite!
Now it's time for you to have some fun brainstorming/creating a desk space that's truly your own! Psst…for more design inspiration, follow me on Pinterest.
How gorgeous and unique are these pretty desk spaces? I am slowly but surely acquiring artwork and trinkets to decorate a soon-to-be desk space of my own…and I felt inspired to pull a few lovely images of office spaces I'm admiring at the moment. From the different chairs, to the color combinations and natural wood vs. white […]