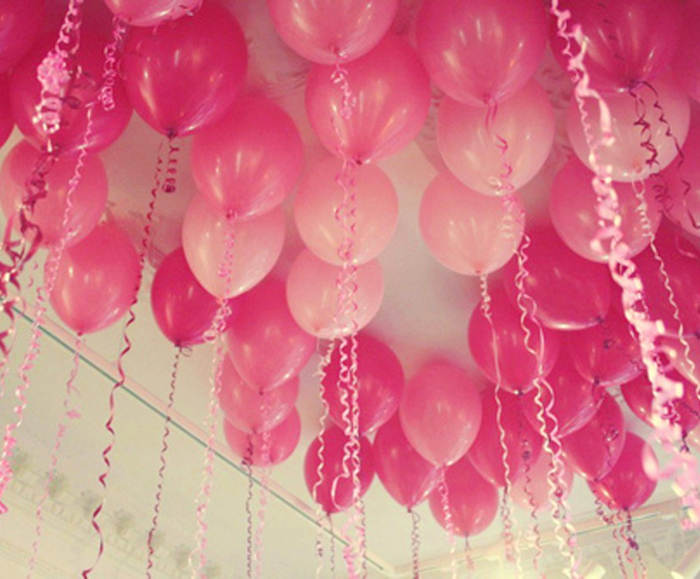 Hello there! Today I turn 25 (where did the time go?!), so I thought I'd share 25 things you may not know about me! I'm pretty sure after reading this list, you'll know me a lot better!
I am the baby of 5! I have 3 older brothers and an older sister – everyone lives in Austin, too. We're a super close family! (Oldest is 34, all the way down to 25).
My boyfriend, Blake, is my high school sweetheart! We dated way back when, then went our separate ways in college and got back together over a year ago. Let's just say he's always been my "unicorn." :]
I used to work for Kendra Scott Jewelry in the marketing department doing social media and fashion blogging with Lauren of Vandi Fair. This is where I learned a lot of blogging and Photoshop skills – and met one of my very best friends who I'll soon stand beside as a bridesmaid in her wedding!
I studied long form feature writing in college under the "magazine and print writing" umbrella. I majored in journalism at UT Austin and graduated in 2012. Hook 'em!
Upon graduating college I had my sights set on NYC and a magazine writing career, then two of my sister-in-laws AND my sister got pregnant in one year and I knew I was meant to stay in Austin to be close to my family. Truthfully, it's the best decision I've ever made! So many opportunities opened up, Blake and I got back together and I'm Auntie O to FIVE perfect nieces and nephews.
I currently work in media operations for an amazing company in town. My job is so difficult to describe! Hmm, let's see, if LinkedIn is a social network for business professionals, this company is a social network for IT professionals. I represent 6 different, major tech brands within this social community. Let's just say I have learned A LOT in the past year! I'm so blessed to work for such a renowned company that truly cares for their employees, it's a lovely place to be!
Maintaining this blog may appear "effortless" (or I certainly hope it does!), but I work my little booty off to keep my blog up and running. I wake up at 6:15am every morning to edit images/tend to emails, etc., before actually going to work. Then I go to Starbucks everyday during my lunch break to continue working on it (I'm finally a regular at a coffeehouse, how exciting ha!) and then I get home, hang out with Blake for a bit and then get right back to it. I never knew how far I could push myself in terms of work ethic, and starting this blog has really shown me just how determined and passionate I can be about something. It's what I love to do, so I'm very fortunate to have an amazing support system of people who encourage me daily to pursue my little corner of happiness (aka this blog!).
I am a super people-person! Thus, if you were to look at my call log, I've likely already talked to my mom and sister about 5 times on any given day and a few friends who live out of town. (I sit in traffic for over an hour everyday = lots of talk time!). Seriously, I'm not one for too much alone time!
Pasta is the second love of my life. Obsessed is an understatement. I could (and mostly do) eat it everyday! Ps. This Mom's Sauce is bliss.
I was born & raised in Austin – a true Austinite right here!
Fun/random tidbit: My three most used emojis are the monkey covering his eyes, the clinched teeth smiley and the pink heart. I'm all in on the emoji bandwagon.
My current playlist consists of Sucre and Leon Bridges – ohh those voices! You MUST listen!
Favorite coffee bev = hot latte in the morning, iced latte from 2-4pm. Gotta get my double dose of caffeine everyday!
When I ask my friends to describe me in one word, multiple said the same thing: genuine.
I'm a SUPER sap! I cry like a goon at anything remotely romantic, sad or heartfelt. Honestly, Blake must think I'm nuts haha! It's all good, I just have a lot of feelings.. 😉
Stress relief to me is: a hot bubble bath and a glass of red wine…and my phone on silent in the other room.
Swimming is my favorite summertime activity. It's also my favorite workout! (And you knowww I get that funky goggles imprint on my eyes that stays for like 3 hours after you're done swimming laps…that's what sunglasses are for, right?). Both of my parents were big time swimmers in Texas, so my whole family basically learned to swim before any of us were even walking!
My most precious material item is a gold band ring my mom gave me for Christmas about 4 years ago. I asked her for a "dainty, thin, hammered gold ring" …so she went to Zales and got me a solid gold wedding band. Hilarious misunderstanding haha but no one wears a gold wedding band on their pointer finger – so it's so perfect! Mostly it's so special because it's from my mom.
I have a personal Instagram account (set to private) that only close friends and family follow. I post a zillion Auntie O pictures with all of my nieces and nephews on this account. It's like my little family picture book!
(Warning: about to get sappy) – A few months ago Demi Lovato was featured in Glamour magazine and I read a little snippet that I found really inspiring. In the interview she said, "You can be the most beautiful woman in the world and see yourself as hideous. You must love yourself. To look in the mirror and tell yourself that you're a rock star!" Ever since then, every morning I'll repeat to myself, "Olivia, you're a rockstar! You're a badass! You can do anything you set your mind to!" Honestly, just encouraging myself daily has really increased my confidence level – I highly recommend this!
One word to describe my life at the moment: hustle. Three words? Go go go! (Yes, I could definitely use a vacation…or a nap!)
In my car CD player (because I drive a Nissan Versa and definitely still jam CD's everyday): It flip flops between the new Taylor Swift album and KGSR's Broadcast Volume 20 (a local radio station's annual album).
If you can't tell via social media or my blog, I am a very silly person!
Blake and I watch Vine every night before going to sleep. It's our thing…and we are obsessed! If you ever need a pick-me-up, just watch the popular page on Vine and you'll be laughing within 6 seconds…
My grandmother recently passed away and the greatest thing she taught me is to cherish the relationships you have and unconditionally love those you care about – time is a precious thing. She's the biggest component to why family is such a huge priority in my life.
As I hit 25, I have a feeling it's going to be a great year! I am so thankful for your support and kind words as I continue to update LivvyLand each week, it means so much to me that you're stopping by to read this post! I hope you learned a lot more about me from this list – it's challenging to 100% accurately depict who I am by way of social media and this blog, so hopefully this gives you a little more insight.
Please feel free to comment and share a little about yourselves, too! I would love to get to know you better!
Hello there! Today I turn 25 (where did the time go?!), so I thought I'd share 25 things you may not know about me! I'm pretty sure after reading this list, you'll know me a lot better! I am the baby of 5! I have 3 older brothers and an older sister – everyone lives in […]