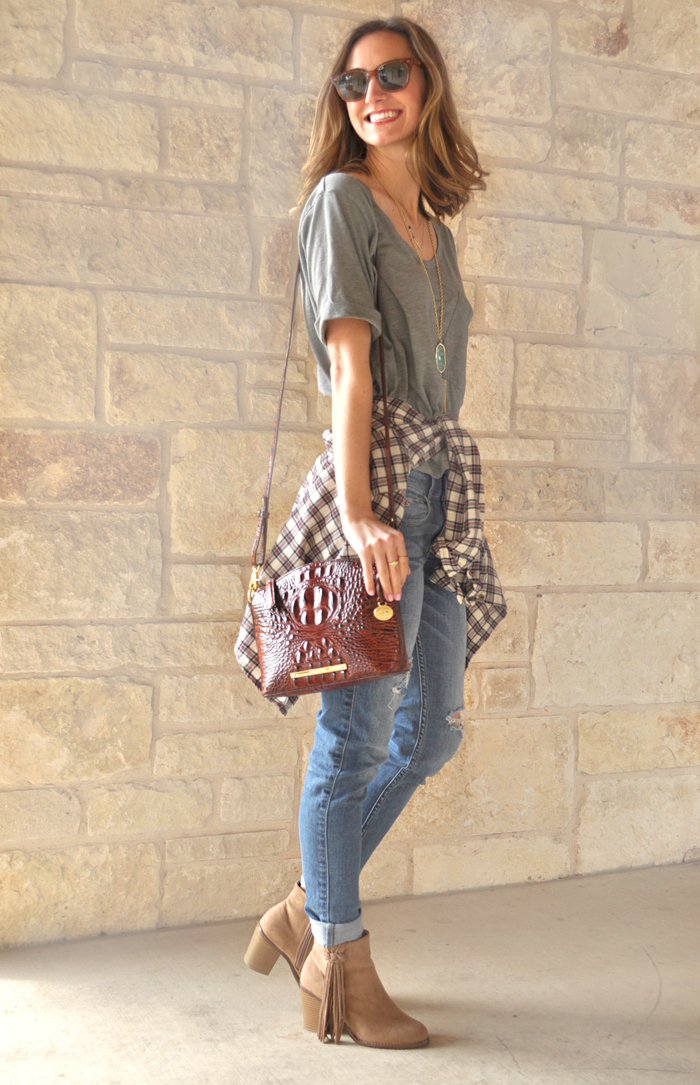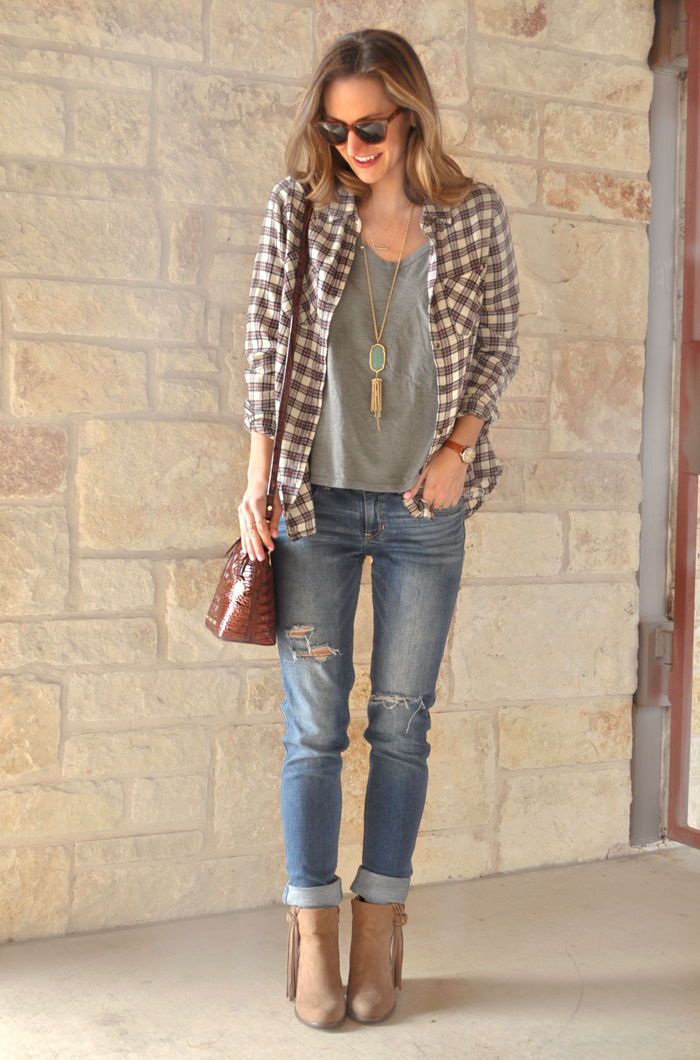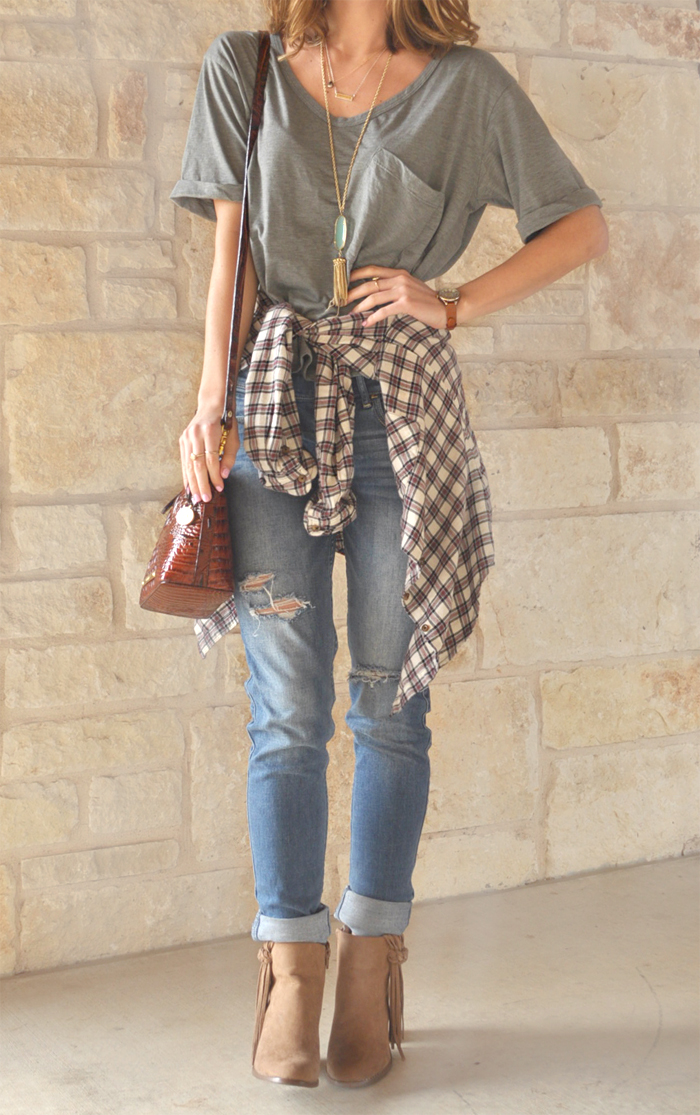 As we make our way into spring, I'm still clinging to my trusty plaid button down and fringe booties for as long as I can before we reach those deathly temperatures here in Texas! Luckily, one of my wardrobe stapes can shift from winter (layered up, of course) to spring to summer effortlessly – and that's my Toggery Patch Pocket V-Neck Tee Shirt. I love a slouchy tee that withstands countless wears…because let's be honest, who doesn't wear their v-necks the most?! I'm not kidding when I say that I most certainly do. (Honestly, ask Blake..he'll tell ya it's the truth!).
If you saw my last post featuring Toggery Brand, you'll know I'm a big fan of their latest collection. They produce those perfect basics that go with everything. Casual dresses, slouchy tees and simple razorback tanks – everything is minimalistic and with a casual yet classy-sexy vibe in my opinion. I totally love it! The tee I'm wearing above comes in a ton of colors, so if you're more of a brights gal, they've got you covered!
Love this look? Definitely check out the full Toggery Brand collection, take a peek at my last post featuring one of their adorable dresses and feel free to shop my accessories below!
shirt – toggery / boots – forever21 / brahmin bag – nordstrom / plaid flannel – forever21 / long necklace – kendra scott / bar necklace – nordstrom / pyrite necklace – kris nations / earrings – kendra scott / jeans – gap
As we make our way into spring, I'm still clinging to my trusty plaid button down and fringe booties for as long as I can before we reach those deathly temperatures here in Texas! Luckily, one of my wardrobe stapes can shift from winter (layered up, of course) to spring to summer effortlessly – and that's […]