Hello there! I'm so excited to finally share a fun collaboration I've been working on with Free People! FP Festival Days (aka a super awesome shindig that will make all of your magical boho dreams come to life) is headed to Austin for SXSW Music and I couldn't be more pumped to build some buzz around this fab event. The party will feature hair braiding, a Polaroid photo booth and refreshments by Austin Beerworks (yes, the good stuff!)…Oh right, and TONS of live music, of course! So grab your besties, add a FP wristband to your bracelet stack and kick back to some quality tunes and a super fun atmosphere. Don't forget to check the flier above to see how you can get into party!
Between work, life & SXSW festivities, I managed to sneak away with the oh-so-talented Kayla Snell Photography and shoot a fun festival-inspired look featuring this amazing FP floral slip-dress (psst, you can snag this piece at the pop-up shop during the party). We've recently been graced with ultimate festival weather here in ATX, (sunny, breezy, bliss) so rocking a light-weight, free flowing dress is stroll-around-town, dance-all-day perfection. I paired the look with brown booties, my staple go-to, plaid flannel button down and silver jewelry (I raided my mom's collection for this shoot, her jewelry closet is incredible! That necklace? I die!).
I'm a big fan of unique details when it comes to clothing, and I completely adore the lace up, open back component to this slip-dress. I felt so feminine and pretty wearing it, not to mention swapping bandeau tops out can easily change the look. Free People takes the cake when it comes to fabulous bralettes and strappy bandeaus, so definitely check out their selection if you're wearing anything oversized or on the "flow-ier" side this festival season.
Love this look? Take a peek at more of my favorite FP slip dresses!
**dress c/o Free People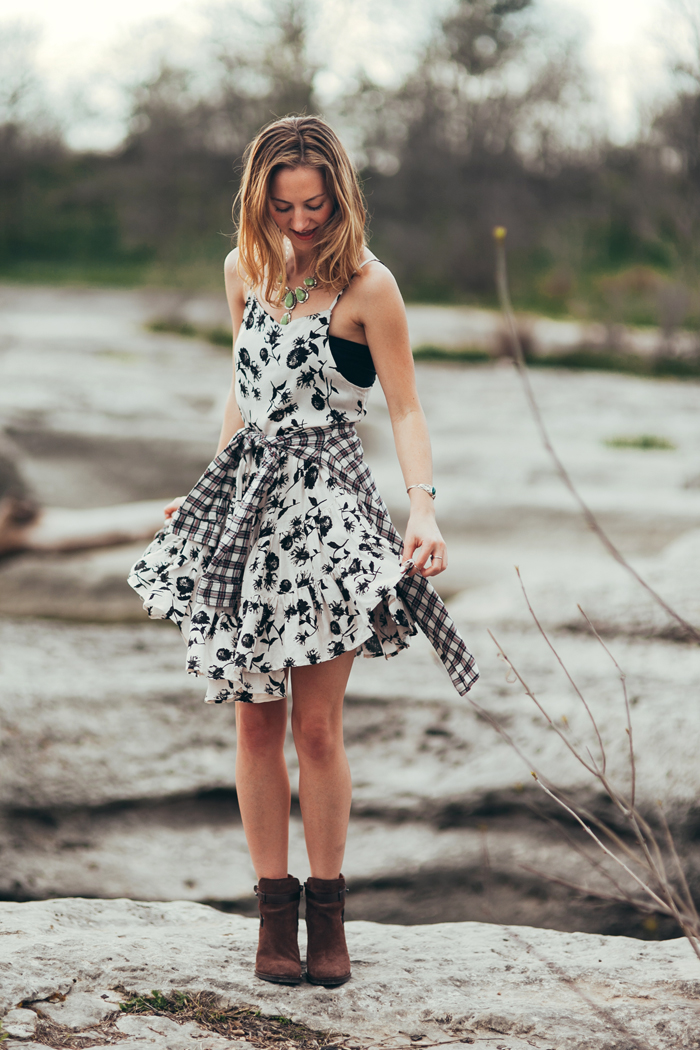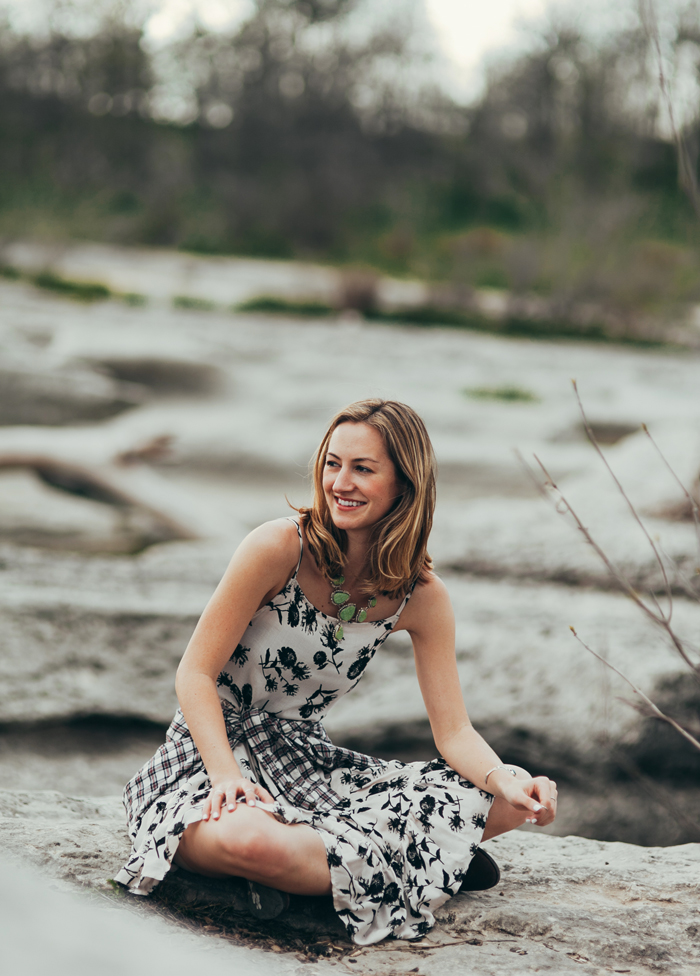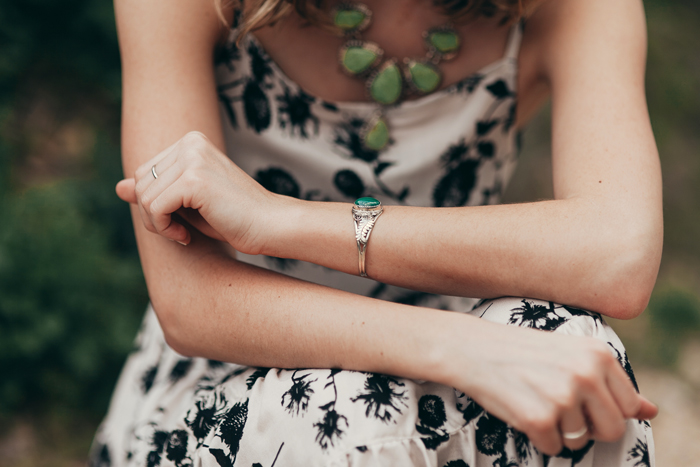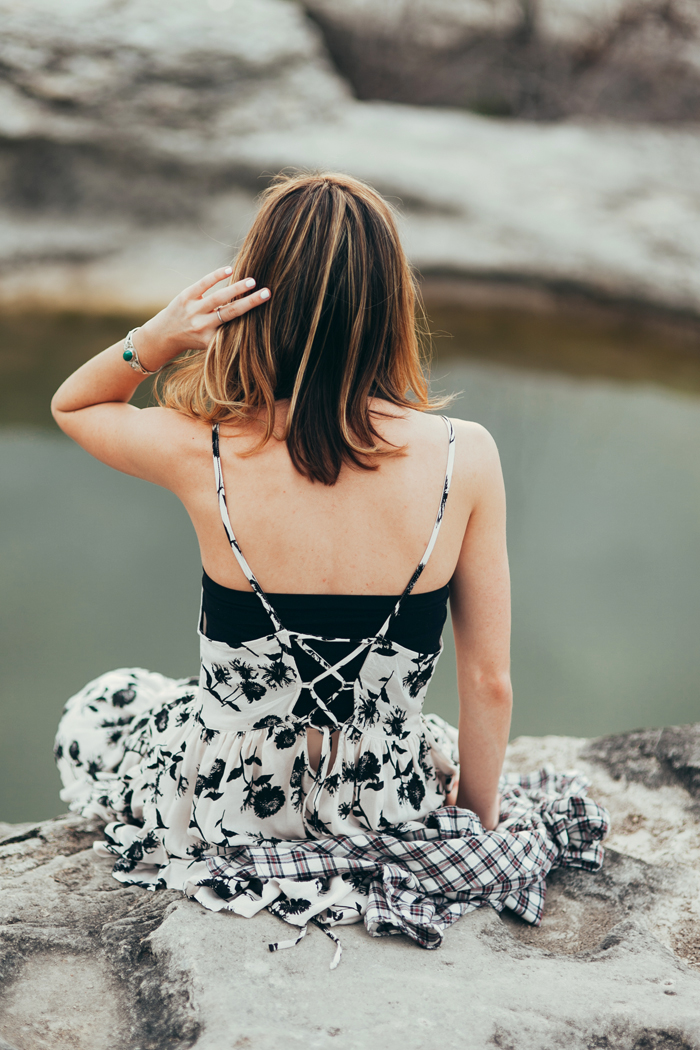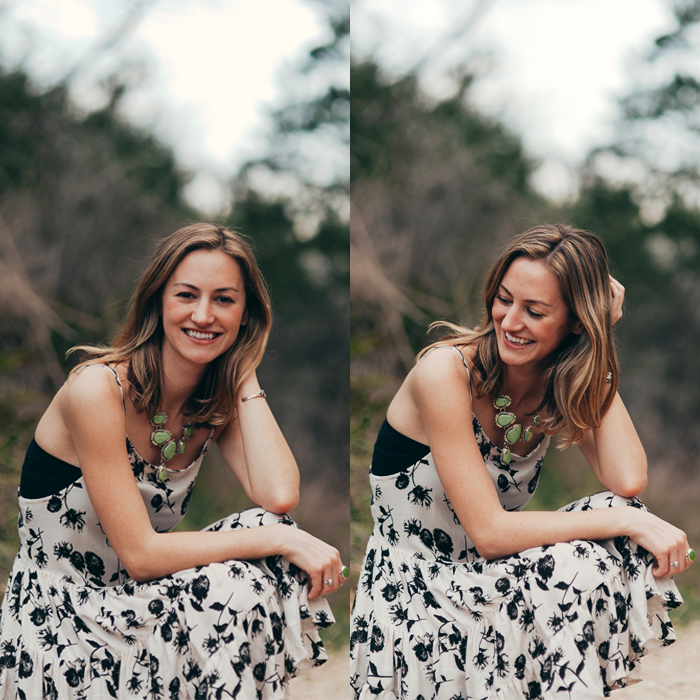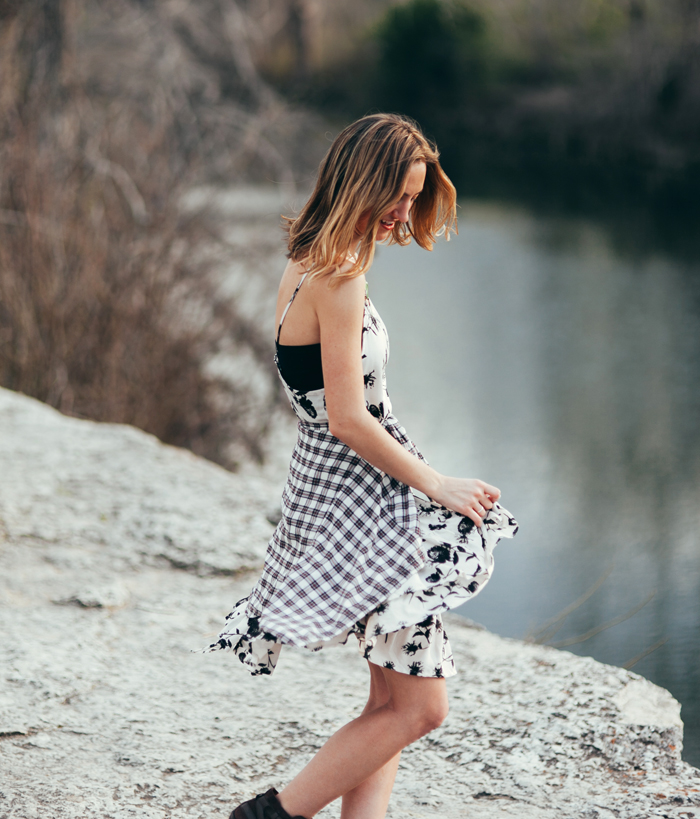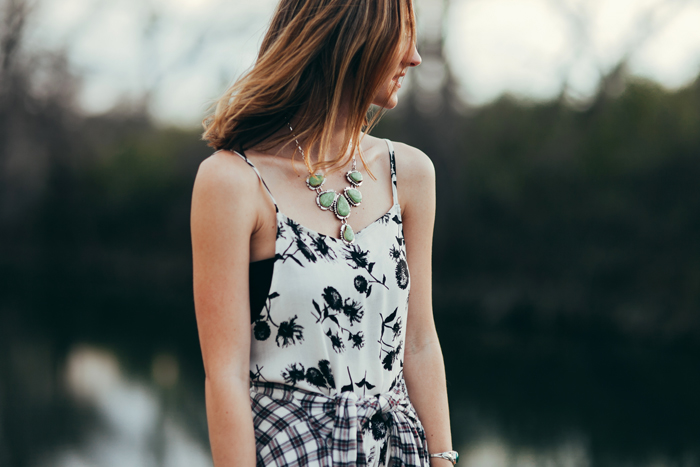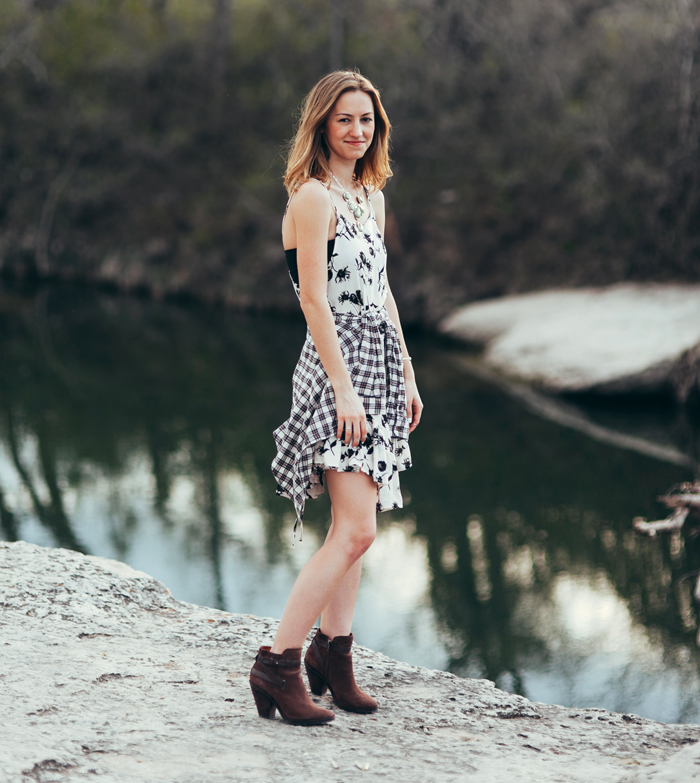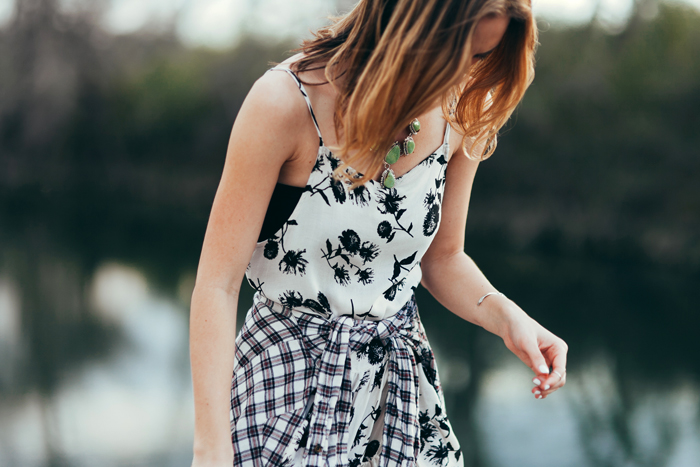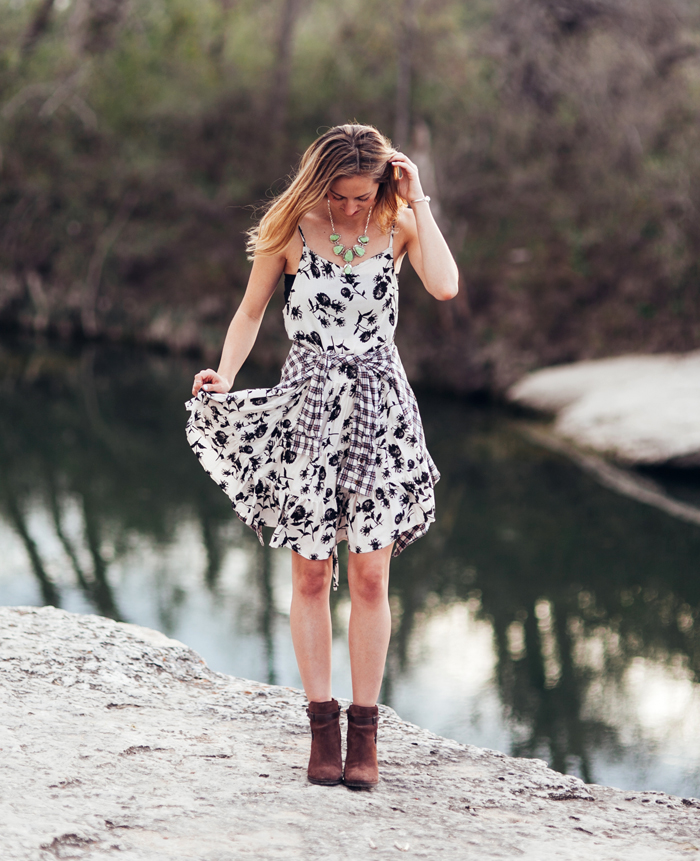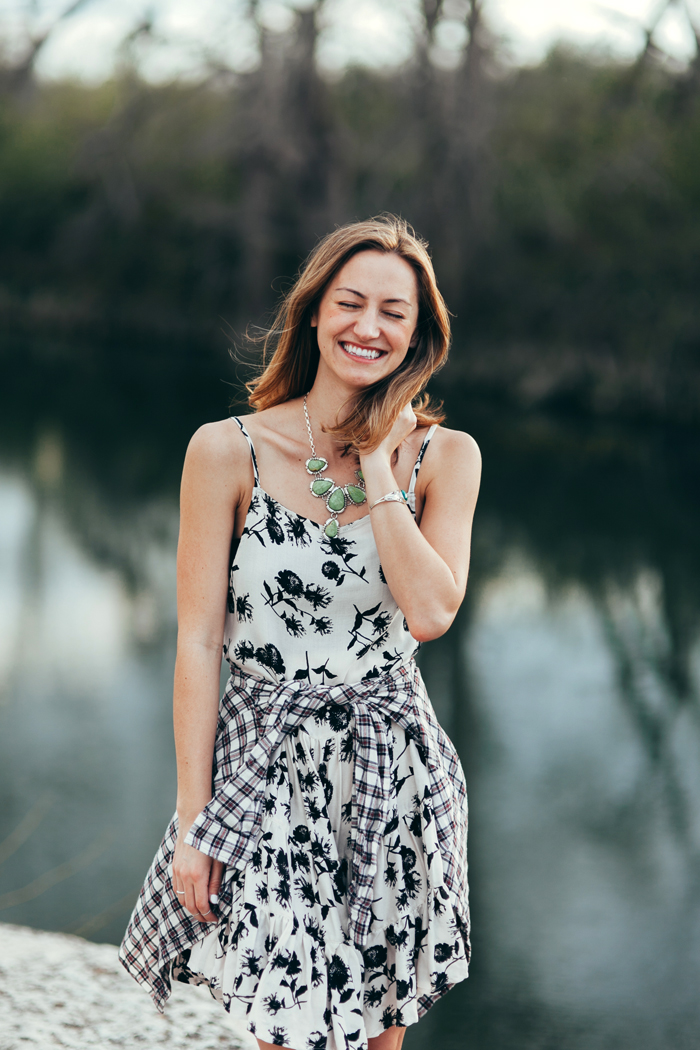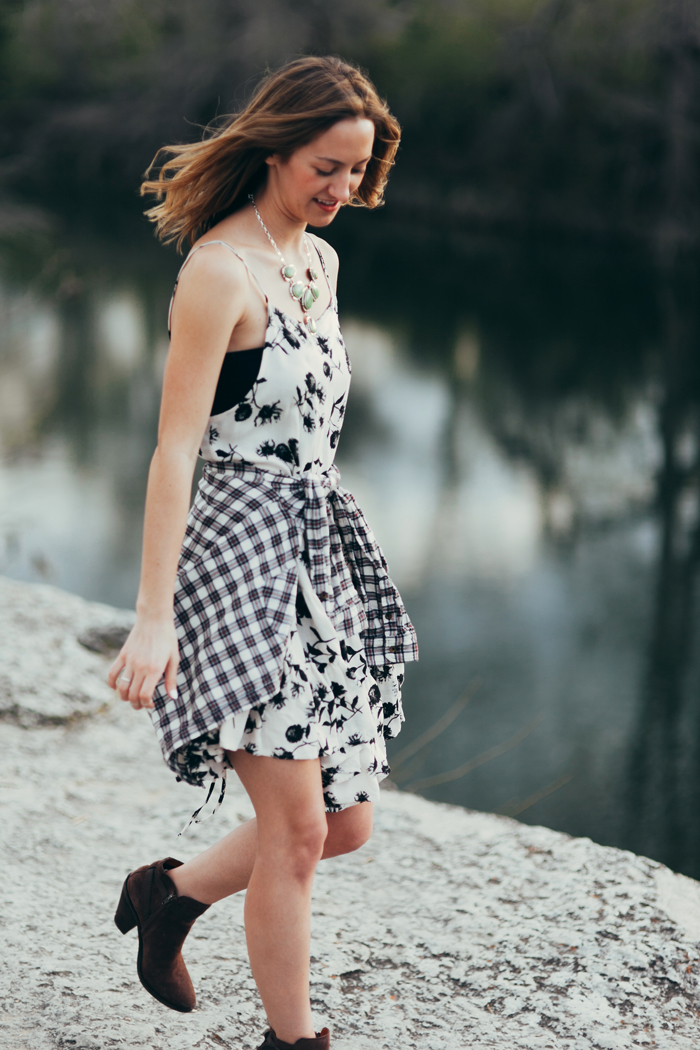 Will you be attending FP Festival Days? I'd love to know! Can't wait to cool down with a quality beer and put my party dress back on! For more info, don't forget to check out the flier above. See you at the event, gals!
Hello there! I'm so excited to finally share a fun collaboration I've been working on with Free People! FP Festival Days (aka a super awesome shindig that will make all of your magical boho dreams come to life) is headed to Austin for SXSW Music and I couldn't be more pumped to build some buzz […]