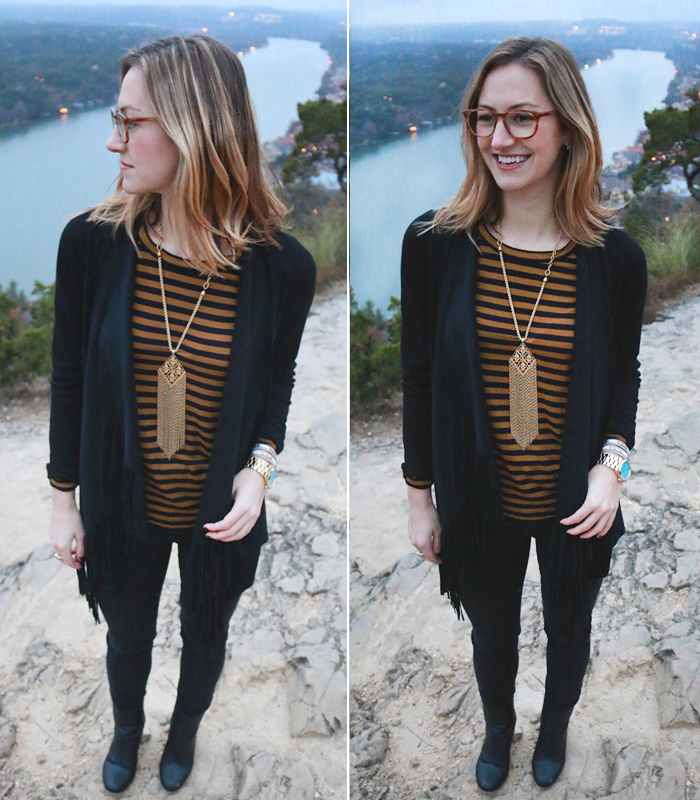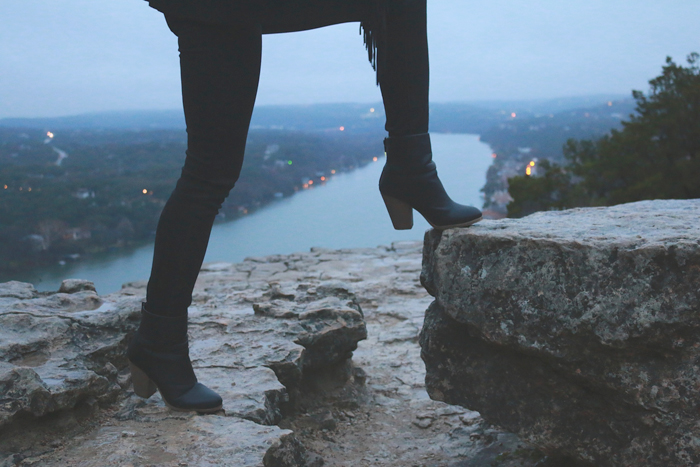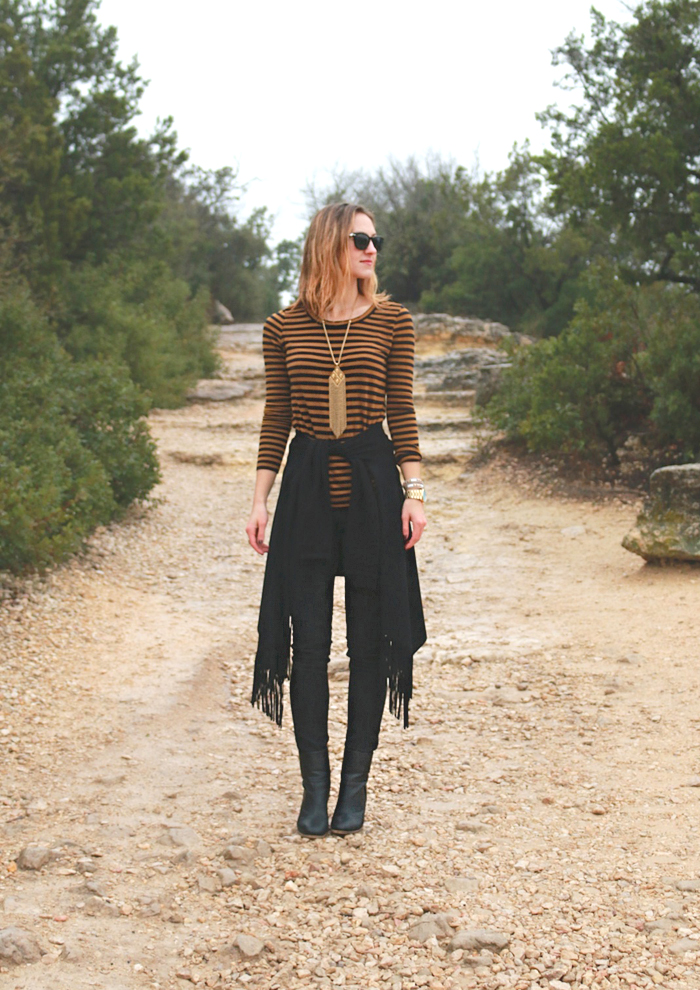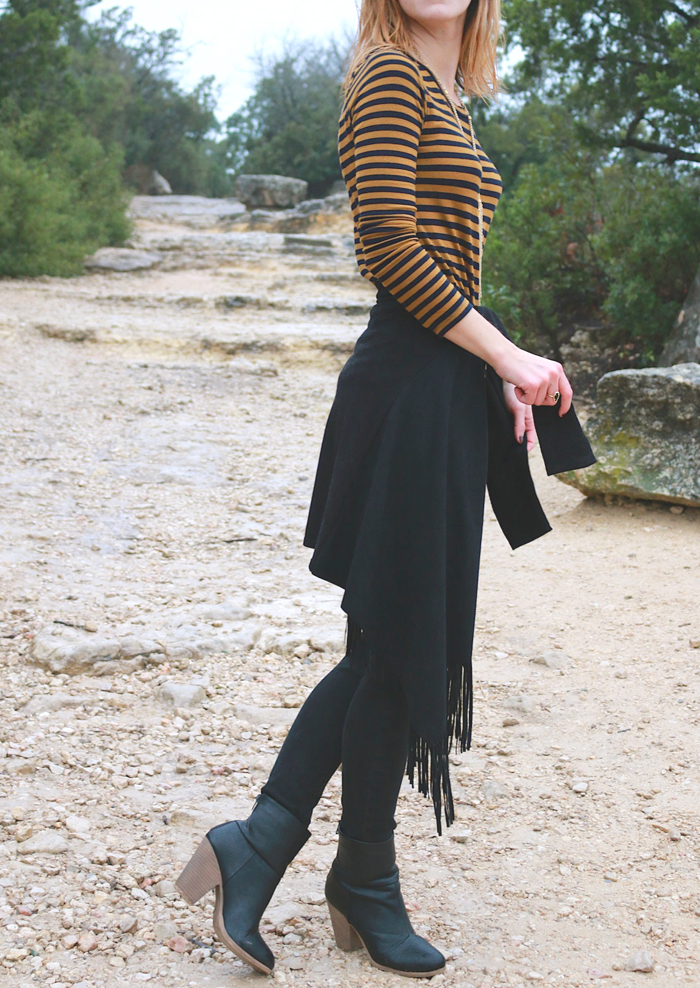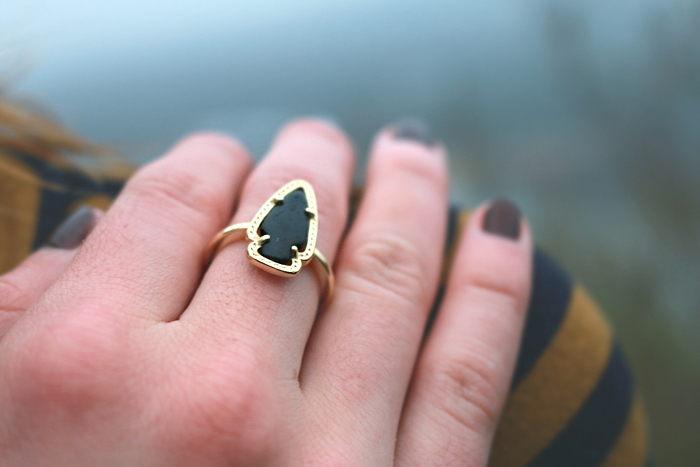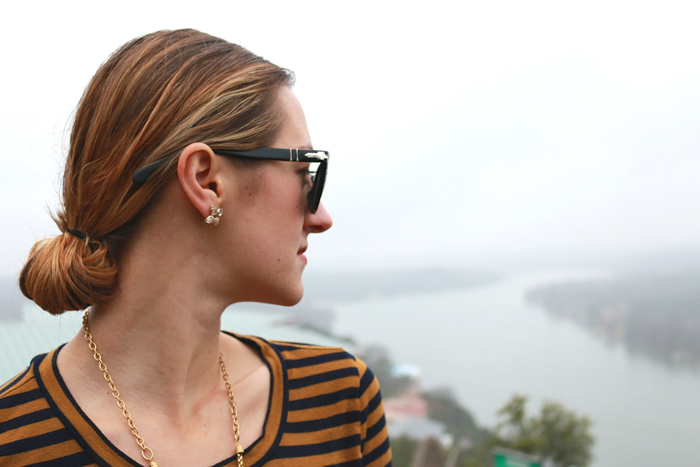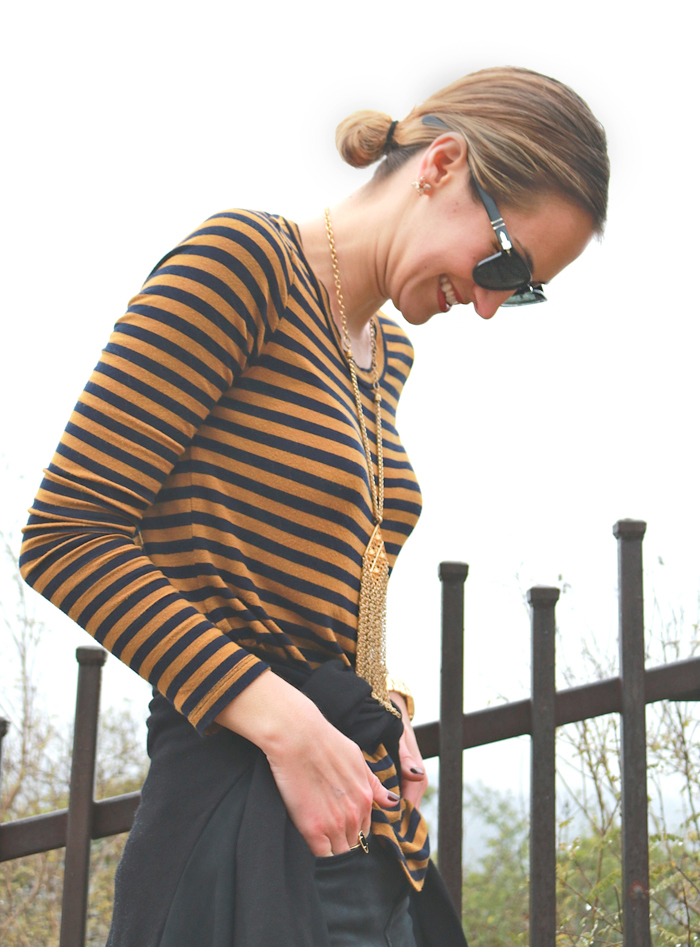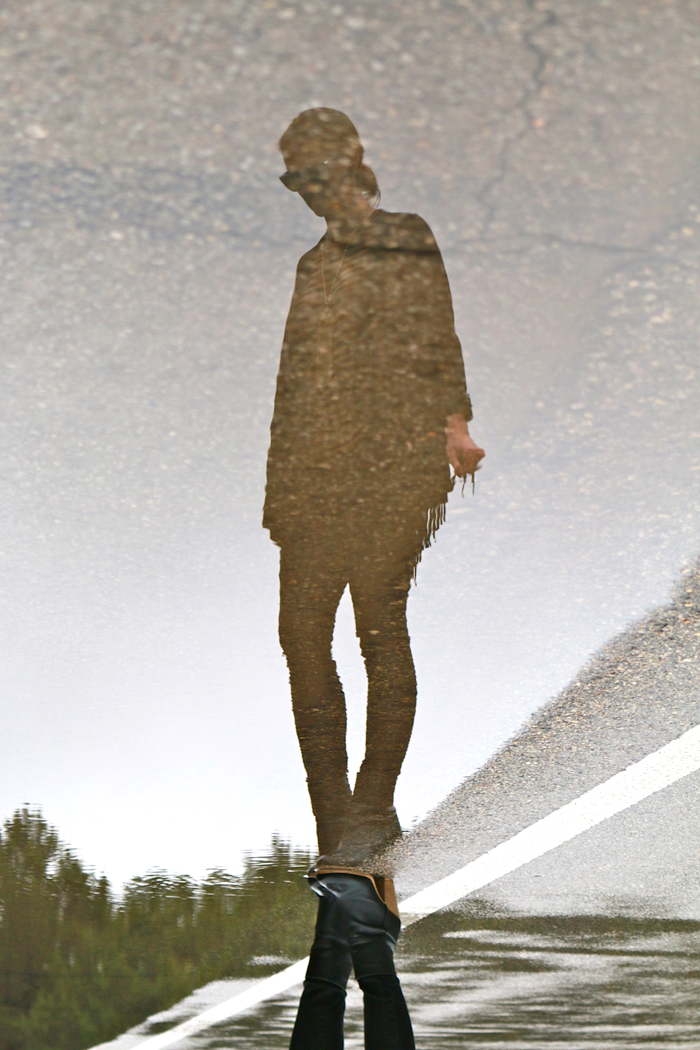 fringe sweater (on sale!) – macys / shirt – forever21 / reading glasses – warby parker / sunglasses – persol / wrap bracelet – stella & dot / necklace – stella & dot / watch – nordstrom / booties (similar) – macys / jeans – topshop / arrowhead ring – kendra scott / earrings – kendra scott
So, it may have been 6:45am, freezing and drizzling out, but it was so worth it to see the Austin sunrise over a beloved Austin favorite, Mount Bonnell! My friend Corbin was in town from NYC over the holidays, so we decided to be adventurous and shoot a look as the sun rose over the cliffs of west Austin. We had a blast and were basically blocks of ice by the time we hiked back down to our cars. Not a worry though, Starbucks is within a few miles so lattes and warm treats did the trick!
My mom snagged this fabulous fringe sweater for me at Macy's…and I am obsessed! It's casual enough to wear all the time, but it really makes for the perfect boho addition to your winter wardrobe. I paired it with a comfy, mustard striped tee (just $10!) from Forever21, an amazing fringe necklace by Stella & Dot, killer keyhole sunnies by Persol (switched out from my Warby Parker glasses) and an arrowhead ring by Kendra Scott. On my wrist I stacked up with my turquoise dial Michael Kors watch and beaded wrap bracelet from Stella & Dot.
Maybe it's the dreary Austin weather lately, but I've been digging darker tones and key black pieces that go together so perfectly. Honestly, you can never go wrong with black staple items! (Psst…like these booties from Macy's).
Love this look? Shop it with the links above & the click over the images below to get some for yourself!
   fringe sweater (on sale!) – macys / shirt – forever21 / reading glasses – warby parker / sunglasses – persol / wrap bracelet – stella & dot / necklace – stella & dot / watch – nordstrom / booties (similar) – macys / jeans – topshop / arrowhead ring – kendra scott / earrings – […]