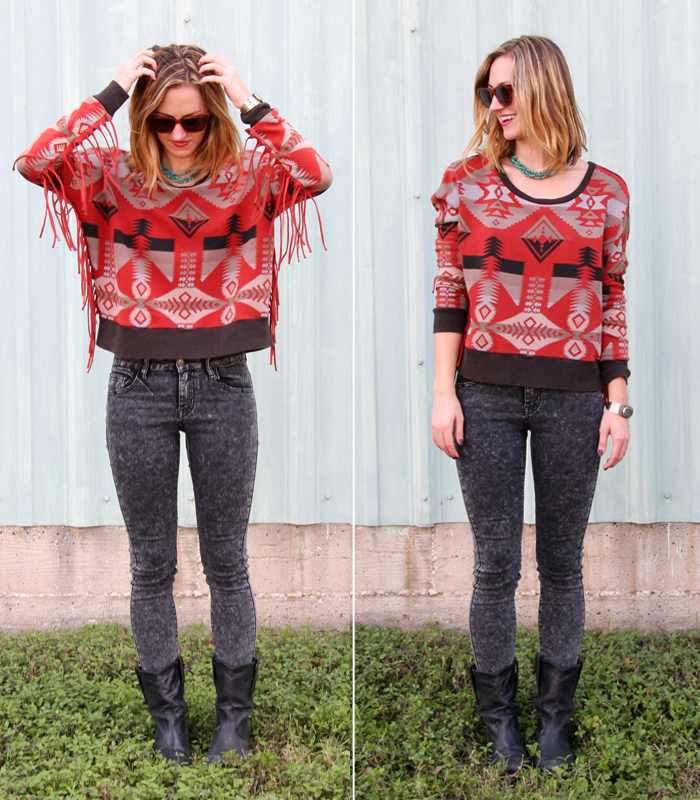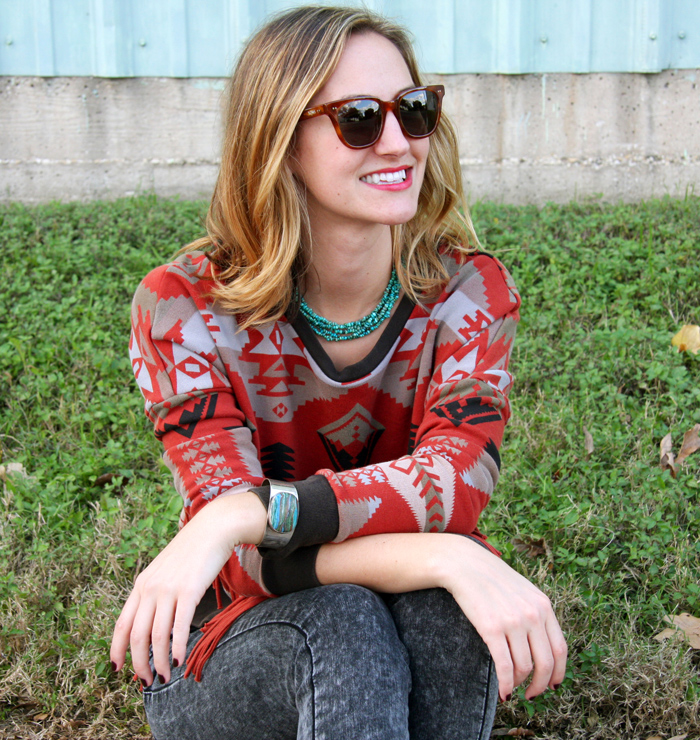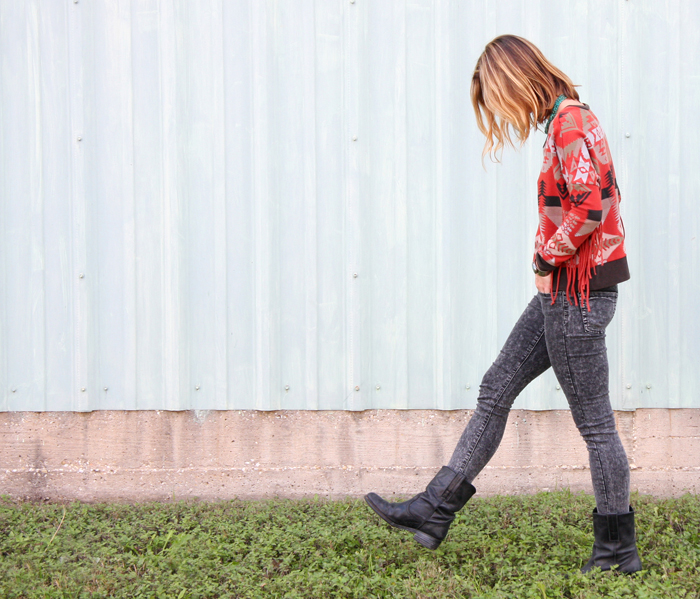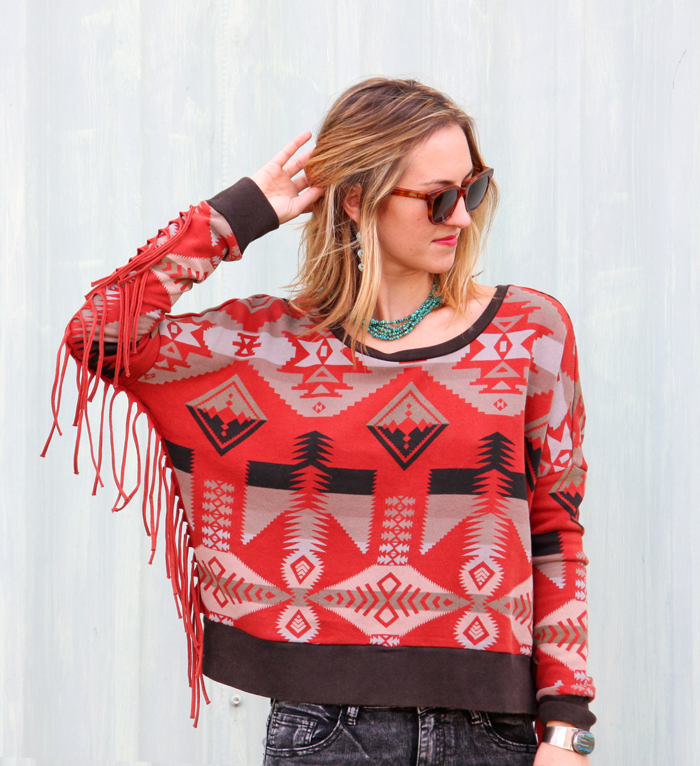 sweater – macy's / jeans – forever21 / boots (similar) – neiman's last call / sunglasses – toms / necklace (similar) – accessory concierge
Good news…this Denim & Supply by Ralph Lauren fringe sweater is now on sale at Macy's! My mom has shopped at Macy's my whole life, but I seem to have missed this boat up until recently…and now it's one of my very favorite stores! Honestly, they have the cutest stuff – especially anything and everything by Denim & Supply, like this tribal print + fringe sweater.
I paired the sweater with a pair of acid wash denim jeans from Forever21. These are probably my favorite jeans I own at the moment (psst…they're under $20!) because I feel a little rough and tough when I wear them. I rocked my ol' trusty flat black boots (they're from Neiman's ages ago but have lasted forever!), so I pulled a few options if you're on the hunt for a great pair of semi-biker-ish boots (see below). Finally, I accessorized with Tom's Sunglasses and a layered turquoise necklace. Hello, casual coolgirl style! Enjoy a few sale items and shop my look with the links above & images below!
sweater – macy's / jeans – forever21 / boots (similar) – neiman's last call / sunglasses – toms / necklace (similar) – accessory concierge Good news…this Denim & Supply by Ralph Lauren fringe sweater is now on sale at Macy's! My mom has shopped at Macy's my whole life, but I seem to have missed this […]